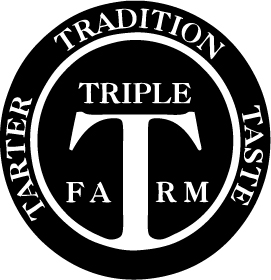 Owners: Tim & Teresa Tarter
Address: 2616 HWY 1664  Nancy KY 42544
Cell Phone: 606-305-2289
Email Triple T Farms Now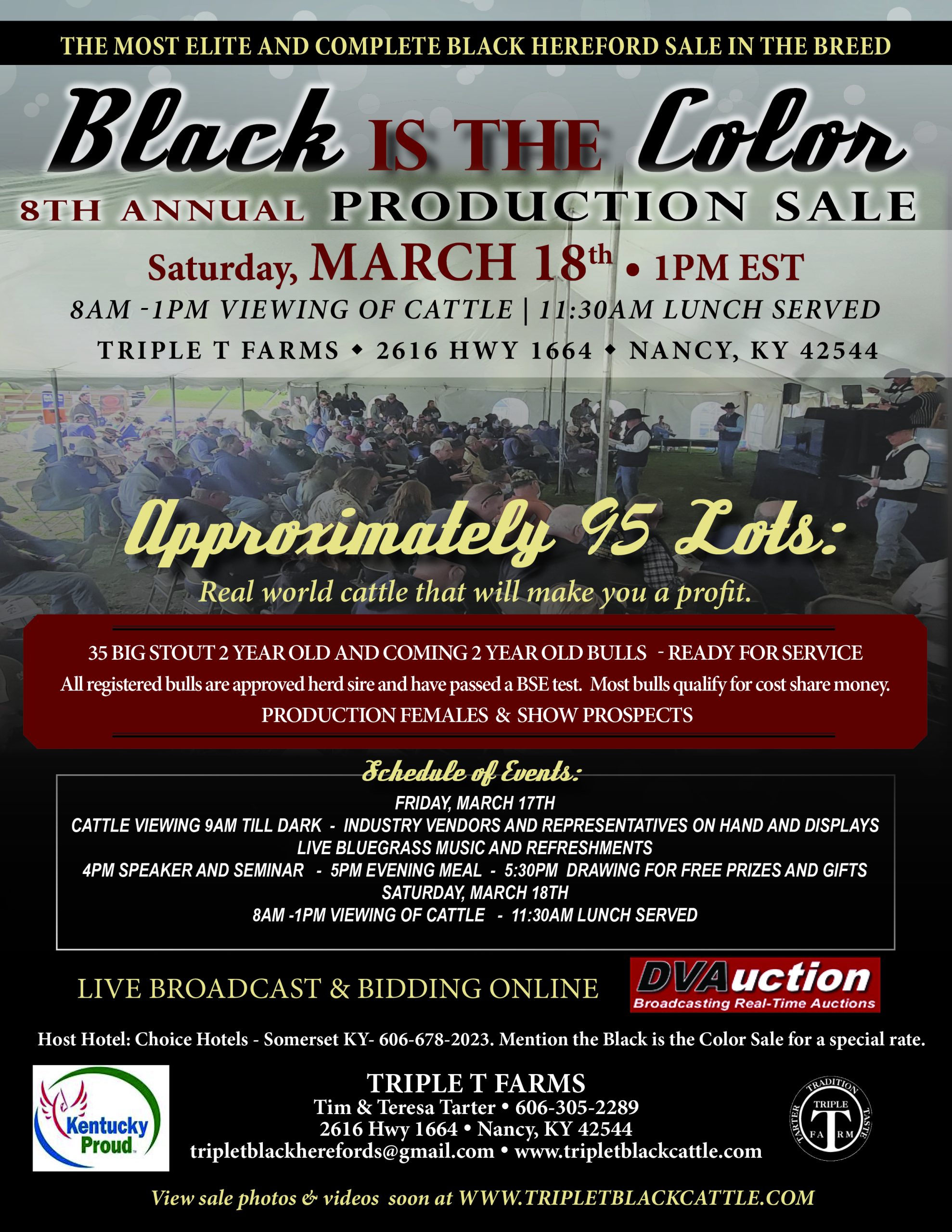 Triple T Farms has always been known as a home for quality cattle as far back as the early nineteen hundreds. We are a 4th generation farm. Our background for many years consisted of Registered Angus Cattle. We still maintain a small herd of quality Angus cattle but since 2008, our operations has focused mainly on Black Hereford Cattle. We are the largest Black Hereford breeder east of the Mississippi and one of the top 5 producers.
Teresa and I personally manage our operation that consists of 500 acres both owned and leased. Our crew consists of 3 full-time employees. Our life revolves around the farm and its operation. To us it is much more than just money in the bank; it is a way of life. We love everyday even with the occasional stress of day-to-day life. I can't think of anything else I would rather be doing or anywhere better to live.
We are proud to be nestled in the middle of what many would call a paradise. We have 2 production sales each year. The spring sale is our personal production sale and the fall sale is hosted by us in conjunction with the KY Black Hereford Association, but we also sell cattle all year private treaty.
We have worked very hard to establish ourselves as a leader in the breed.We breed cattle for the real world using the 3 Ps. Performance data, Phenotype, and Pedigree. Our many years' experience has given us an edge in breeding cattle.  We offer a well-balanced arsenal of Semen bulls and we do a tremendous amount of embryo work both for ourselves and for our customers. Sales of both of these have become a big part of our business.
We are a working farm and visitors are always welcome. Give us a call anytime!
---
Active Member Since: 1/01/2023
Membership Dates: 1/01/2023 to 12/31/2023