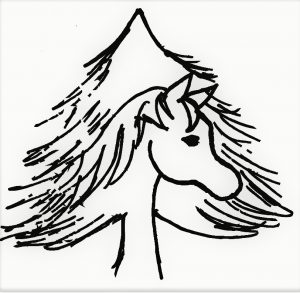 Owners: Matthew, Amy, & Adeline Alred
Address: 9312 Hwy 22 S Michie, Tennessee 38357
Home Phone: 662-415-6567
Email Pine Mountain Farms Now:
Website:
pinemountainfarms.com
Pine Mountain Farms is a small family farm located in North Mississippi and West Tennessee. This family farm began and continues today as a successful Christmas Tree business, attracting the attention of national publications such as Southern Living magazine.

After careful consideration, Drs. Matthew & Amy Alred decided to begin the foundation of their cattle operation with the American Black Hereford. We have been so happy with the results! These cattle are extremely docile and easy to work with as well as beautiful. The farm philosophy is a focus on quality instead of quantity. These animals are truly members of the family! In addition to cattle, the farm has produced a menagerie of animals including horses, goats, pigs, and English Lavender Orpington chickens. Future goals are to continue to learn and plan for rotational grazing and sustainable pasture conservation as well as develop outstanding quality show animals to promote this breed in livestock shows throughout the South.

 

 
---
Active Member Since: 8/17/2020
Membership Dates: 8/17/2020 – 8/17/2022