Owners: Mark and Becky Ipsen
Address:  PO BOX 68, 4368 Dingle Road  Dingle, Idaho 83233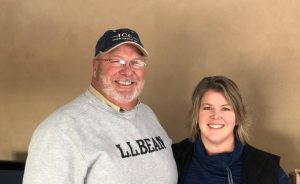 The Ipsen heritage is embedded deep into the soil of the fertile, yet harsh, Bear Lake Valley. Located in an isolated valley at 6000 feet elevation with sage to the East and North with pine and pasture to the West and South, our operation thrives on sustainability, adaptability and thriftiness. All of these are required in every aspect of Ipsen Cattle Company.
In the early 1970s, Don Ipsen began his Hereford breeding program in ernest. Today ICC continues to breed quality cattle second to none. Angus cattle were introduced in 1998 to add another competitive dimension to our operation, and we feel the English cattle fit both our needs as well as the needs of our customers.
Our philosophy is simple: survive and thrive. Cattle performance depends on a combination of genetics and environment; therefore, the constant in which we endure is obviously not the environment. Through this equation, genetics must be able to react, adapt and optimize during favorable weather while being able to endure, maintain and even reproduce during the unfavorable weather seasons. From this simple approach, we have dubbed our trait selections as "convenience traits". We strive for these traits with no single trait being soley sought after, but the whole package being desired. Since different genetics bring different packages, mating decisions carry trait emphasis, but the entire herd is aimed at cattle which are easy to maintain, resulting in our goal to produce cattle — "convenience for cattlemen!"
In the mid 1990s, Mark introduced the Angus breed to the operation and changed Ipsen Herefords to Ipsen Cattle Company. The theory behind this was obvious — We had too many customers asking for Angus cattle to match our Herefords and we wanted to maintain the market share that the Ipsen name had built. We also feel the best hybrid is the English cross, white face cattle. The black baldy is by far the best type of cross for all the convenience traits mentioned here. They are the most popular for a commercial cowherd, and are even more sought after for recipient cows in registered programs. This is why in 2018 we decided to venture into the Black Hereford breed. After years of producing quality F-1's we could see the merit of the breed and started producing high quality Black Herefords. Working to not make the mistake of losing thickness and bone for color.
At ICC, we are continuously striving to produce cattle that will work for any ranching operation in any geographic location. From pasture to plate, we have always been dedicated to producing quality beef.
From performance testing at various locations in the Intermountain West, to utilizing innovative production practices like artificial insemination and embryo transfer, our cowherd has been extremely productive and efficient and our bulls have been proven to work for a wide variety of cattlemen.
We invite you to take a tour of our operation! We are very diversified and have the opportunity to critique three breeds of cattle with the main goal of customer satisfaction. We can't wait to show our operation to you!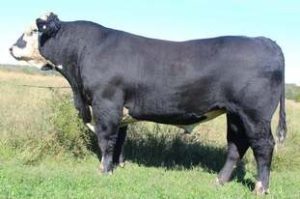 JN BALDER C245
🡦 Homozygous Black JN Balder A472 x JN Baldee 1245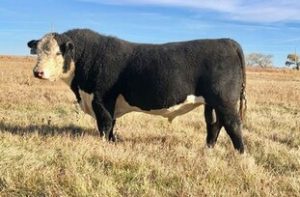 Jo Jack hammer 7a et
🡦 Homozygous Black. JO Black 4217 x JO Final Answer Tundra 344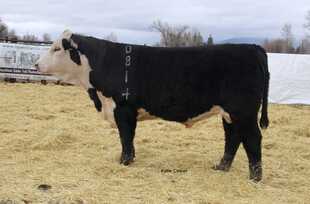 ICC Poundmaker 0814
🡦 JO JACK HAMMER 7A ET x ICC 124B STACIE 2504 814
Semen available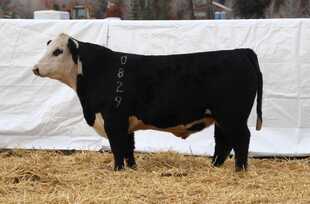 ICC CUT ABOVE 0829
🡦 JO JACK HAMMER 7A ET x ICC 1136 MS DURANGO 47C 829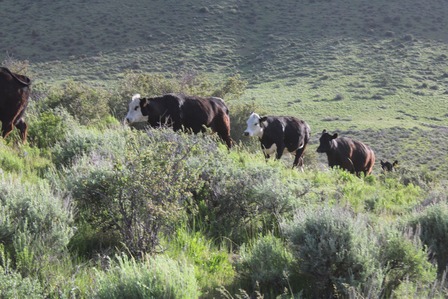 ---
Active Member Since: 12/29/2022
Membership Dates: 12/29/2022 to 6/1/2023