Address: 1602 Kearneysville Pike  Shepherdstown, West Virginia 25443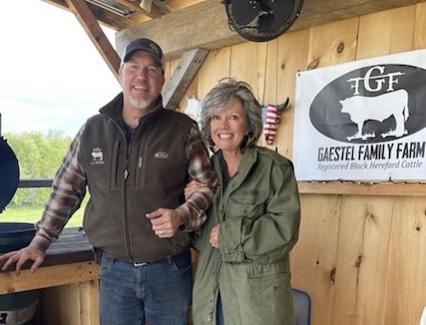 Gaestel Family Farm (GFF) is a Veteran owned farm that raises World-class Registered Black Hereford Cattle.  
Our farm is located in Shepherdstown WV just minutes from Antietam Battlefield.  History is overflowing in the area, our cattle are raised on hallowed ground and graze pastures of past battles. 
Today, Gaestel Family Farm has a focus on providing bulls that work for the commercial cattleman as well as perform in the pure-bred arena.  We stay concentrated on Hybrid Vigor by collecting and using the best and proven Black Hereford genetics.  
Bill Gaestel: 304-268-9121
---
Active Member Since: 10/27/2020
Membership Dates: 10/27/2020 – 12/31/2023