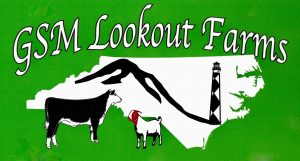 Address: 4294 Pisgah Drive  Canton, NC 28716
Kenneth's Cell Phone: 828-400-2304
Kens Cell Phone: 828-231-2625
Email GSM Lookout Farms Now
GSM Lookout Farms is located in Haywood County, Western North Carolina. We border the Great Smoky Mountain National Park and Tennessee. Our farm name comes from our love of the Smoky Mountains and Cape Lookout National Seashore on the coast of North Carolina, which we frequently visit. GSM Lookout Farms is owned and managed by Kenneth Stines wife Tena and son, Ken Stines with his wife Marsha and step son Dylan Kiser. Kenneth and Tena Stines started raising commercial cattle in the late 60's, which were mostly Limousine cattle. In the mid 80's, they were introduced to Boer goats and at one point had well over 100 head, while continuing to maintain a small cattle herd.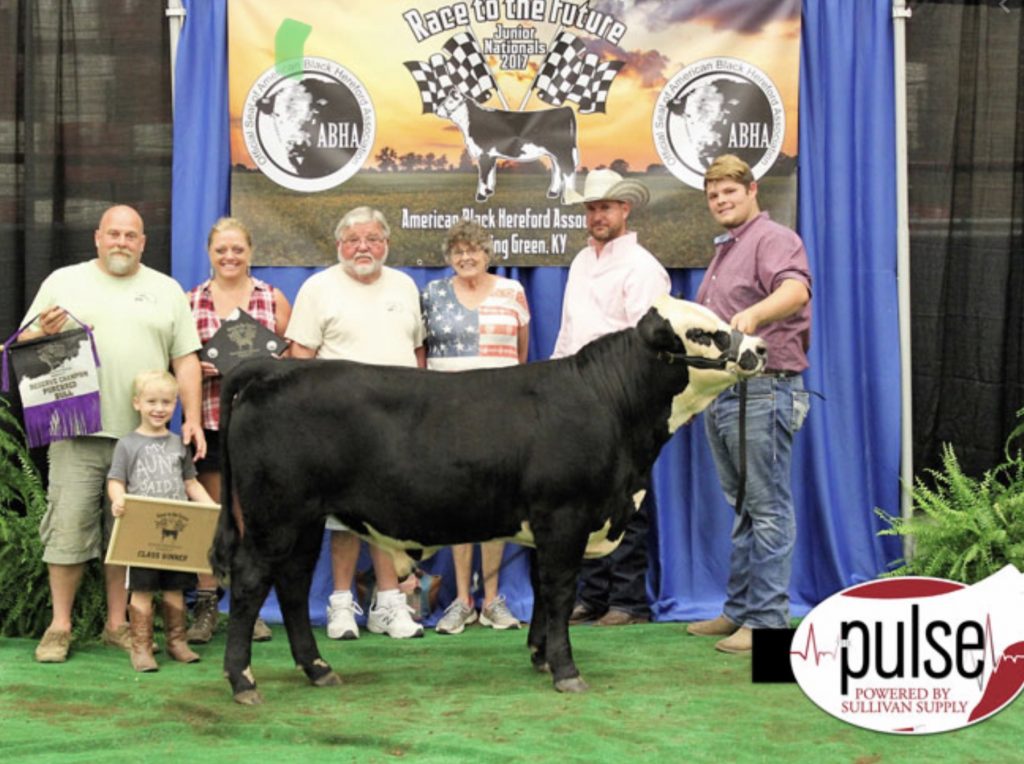 In 2010, our family started kicking around the idea of Black Herefords. We where already raising some really nice Baldies from our registered Red Herefords and Dylan was showing goats and cattle while getting very involved in his schools FFA program. We made several trips to Black Hereford farms in the south and finally purchased our first Registered Black Hereford in 2014, a 72% homo black heifer.
Since purchasing our first Black Hereford, we have continued to grow our Black Hereford operation. Not only by the number of animals, but becoming actively involved in the Black Hereford association. Ken served on the national show and sales committee while Dylan was elected to Vice President of the Junior Association Board of Directors in 2017 and later serving two terms as the President.
GSM Lookout Farms currently has upwards of twenty-five Black Herefords. Dylan has become quite skilled in artificial insemination which has led to an increase in our genetic quality. Our farm goal is to continue to improve our herd genetics and supply a small quantity of high-quality Black Hereford cattle.
---
Active Member Since: 9/01/2020
Membership Dates: 9/01/2020 – 9/01/2021